2020 is already on its full swing. Everybody wants to match with the hues of this new decade in every sense while dealing with every dribble of their lives. 
2020 is that year that is most advanced of all times and has the responsibility of being an avant-garde for the following decade in every sense. 
Similarly, when it comes to flooring, we know that you are looking for such ideas that can rock the aesthetics of your place as well as do not leave you penniless after the remodeling or construction is done. 
We totally understand what you look for! You want grace, personalization, uniqueness, and affordability while constructing or remodeling your floors in 2020, right? So, here we are with amazing 2020 flooring trends for you which will surely give a kickstart to your imagination so that you can make the floors of your home the best place you will walk on! 
Why Putting Efforts In Your Home's Flooring Is Important?
What we stand on, matters the most. This is equally true when it comes to your home's structure. The most trafficked place in your home or any building is the floor. It is the constant part of every nook and corner of your house. 
Aesthetics 
You can add or remove walls, you can make or remove rooms, you can add a roof or make a place an open area, but what you cannot miss out is the floor.
So, the thing which you and your visitors are going to see the most, and walk on the most, is none other than your floor. The floor aesthetics matter a lot!
Strength
Moreover, the strength of the floors matters the most. If what you are standing on is not strong then how can you expect what you built over is going to sustain. It is quite logical to understand that the pillars and walls built on a low-quality floor will not back you up in the adverse conditions, no matter how much you have invested in their quality. 
Budgeting 
As floors are the biggest part of your home, so automatically it makes them potentially an expensive place to deal with if not planned thoughtfully. If you decide on spreading an expensive floor all over the home's indoor and outdoor, you will most probably end up broke. That is why it is important to put effort into planning the floors of your home. 
With all these factors in our mind, we are here to give you some amazing ideas which will pop up your home's floor while keeping it trendy, strong and affordable simultaneously.
Creative 2020 Flooring Trends
The first thing which we recommend is not to follow the fads and fashions when it comes to flooring because they can fit on the needs of one home but not the other one. Blindly following the fashions can lead you with empty pockets and unbeneficial floors, either lacking in its functionality or needlessly exceeding.
The best thing you can do in such regard is to your needs analysis and personalize your flooring solutions by keeping the factors of aesthetics, strength, and budgeting in mind. 
Here are some ideas:
Do you know that different colors used in different places can have different effects? There are colors that reflect light, some reflect heat, some absorb heat, some give a cooling effect to our eyes while some are best to add a sort of warmth to your room. 
What an amazing tool the colors can be while you are doing the flooring work of your home. Your choice in color can make or break the ambiance and aesthetics of your place.  
Playing With Different & Unique Flooring Materials
There are so many different flooring materials else than the popular ones which remain unexplored due to underratedness. They can sometimes cost you less and give you an even better functionality depending upon your needs. Have a look at the amazing leather tiles, plastic tiles, and mosaic tiles, etc. 
You can personalize your home's floors with the use of these materials. Moreover, different materials can be used in different places. You can use wood indoors and concrete outdoors, whatever way it works the best.
A carpet or rug can change the game of the appearance of your room and can cover, as well as enhance the beauty, of your floor. There are many types of carpers & rugs available, varying in style, colors, and prices, which you can opt to uplift the vibe of your floor's home. The carpets and rugs are also an amazing protector of expensive and delicate flooring materials. The carpet and rugs can never go out of flooring trends and 2020 is not an exception! You can save a lot just by playing with rugs here and there!
Opting For Environment-Friendly Material
We all know that our climate and environmental conditions are begging us to be little considerate. Let's take this moto into your flooring plan this year! There are many environment-friendly flooring material options available you can make use of to contribute to the cause. 
Look for the options of cork, bamboo, linoleum, wool carpet, glass tiles, concrete, and rubber, etc., to add uniqueness in your floors while doing no harm to nature simultaneously.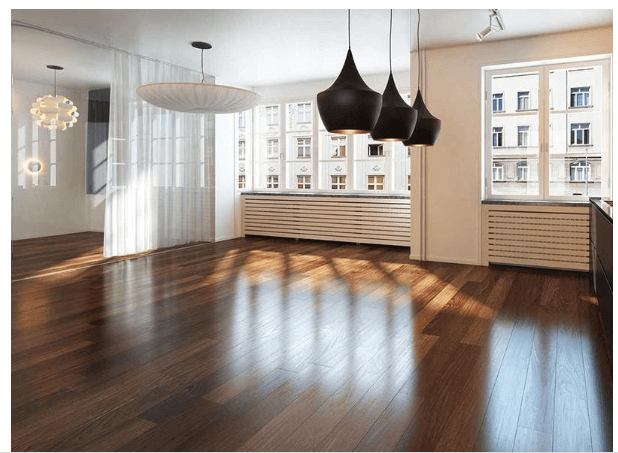 Just like carpets, hardwood flooring is also an ever-green part of flooring trends. Opting for hardwood floors is always a safe and highly advantageous choice. The warmth and grace of hardwood floors are second to none! Their strength, durability, color preservation, aesthetics, and cost-effectiveness, etc. has kept it a constant first choice of most of the contractors and homeowners from the earliest of the times. 2020 also welcomes hardwood flooring with the same enthusiasm! 
We have discussed some of the small but highly significant flooring trends & ideas best for 2020 while also mentioning the factors you need to keep in mind while making the apt flooring choice. Happy flooring! 
Author: When you talk about the remodeling ideas, no one can help you better than Sarah Michelle. With ample experience in the field and dedication to work has been a pro in increasing the aesthetic value of places. To stay updated with the ins and outs of remodeling, her articles are a must read.