One of the significant responsibilities landlords have to their tenants is to ensure habitable living conditions. Regular cleaning and maintenance of your rental property can go a long way in helping you fulfill this obligation, and it can also save you money. 
After all, it's cheaper to replace the dead batteries in a smoke alarm than buy new furniture due to fire damage. Using a cleaning checklist helps you or your staff clean your rental property more efficiently while reducing the risk of forgetting to complete critical tasks. 
In this article, we'll take you through the essential maintenance guide every property owner should have handy. 
Indoor Maintenance Checklist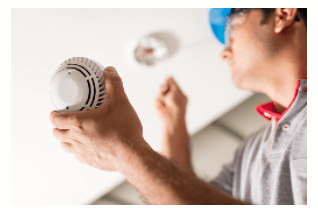 The safety of residents should be the primary concern for every landlord, so the most crucial thing to check first is the safety equipment. That includes devices that prevent hazards like fires. 
Begin by making sure the smoke detectors are functioning correctly and in the right location. Ideally, there should be a carbon monoxide detector on every floor and near all bedrooms. 
Install new batteries in battery-operated alarms and use the 'test' button to ensure the detector is in complete working condition. 
The next point on our list also tackles security. What good is a smoke alarm if you can't get out when you need to? 
Compromised entrances and exits leave you liable to burglaries and other hazards during emergencies. Plus, it provides insects and other rodents the opportunity to enter your rental property and wreak havoc. 
Ensure you're using the right windows and doors for your home and make sure they are secure. That means they open, close, and lock properly. Don't forget to check your rooftop as well. 
Heating and air conditioning are essentials during extreme weather. Routine inspections save you the trouble of making the trip to your tenants' homes during these harsh temperatures. 
Most people perform annual or bi-annual checks on their HVAC system to ensure everything is in good condition all year round. It's an opportunity to replace worn-out belts, clean the filters, test the thermostat, and arrest other aspects that could lead to more complicated and expensive problems. 
Check the water heating system
Hot water is a requirement in every home, so keeping the water heating system working is in your best interest to avoid breaking landlord-tenant laws. 
Over time, these water heating systems tend to build up sediments that can damage them in the long run. Now, replacing these systems doesn't come cheap, so it's smarter and more pocket-friendly to remove these residues at least twice a year. 
Don't forget to replace the light that indicates whether the heater is on or not to avoid a home accident. 
Inspect the pipes for leaks and corrosion 
Broken pipes are a pain for both the landlord and tenant. Not only can they cost you thousands of dollars in damaged furniture, they can also make the house inhabitable due to the stench, the water damage, and the inevitable mold that arises.
The best way to avoid the drama of leaky pipes is to catch the signs before they become a problem. Inspect the exposed pipes in the kitchen, bathrooms, and toilet. You should be looking out for cracks and signs of sweating, as that could indicate issues with your ventilation system. 
Maintain the common areas 
As the landlord, you're responsible for maintaining common areas of your rental property, especially if you have multiple tenants sharing the same building. 
Apart from a common recreational room, spaces like stairwells, and walkways also require inspections. Ensure there are no loose boards or nails that could pose a danger to your residents. You should also clean common entryways, remove the cobwebs and wash the porch. 
Check the attic and basement 
Before rounding off on indoor maintenance, don't forget to check the attic and basement of your buildings. You should inspect these spaces at least once a year to ensure everything is in order. They have less exposure to air and sunlight, often harboring the first signs of mold in a building. 
They're also more likely to serve as hideaways for rodents and other harmful pests. 
Outdoor Maintenance Checklist
No outdoor cleaning is complete without clearing the gutters. Over time, especially when it rains a lot, the drains tend to collect debris and junk that can block water flow. If left unchecked, this blockage can lead to more serious problems and damage your roof, windows, and even foundation. 
Twice a year should be sufficient to keep your gutters clean and free-flowing. But if you have trees that shed their leaves on your roof, you might have to increase your cleaning frequency to at least three or four times a year.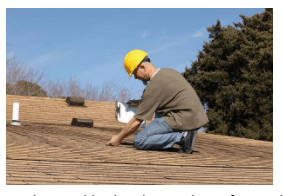 After cleaning your gutters, the next thing is to inspect the roof. It's a vital part of the house and protects the residents from the elements, debris, and rodents. So it is essential to ensure the integrity of your roof is optimal. 
You can either get a ladder yourself or hire a professional to inspect the roof. You should watch out for cracks or damages to the shingles and then replace any broken or missing ones. 
The yard contributes significantly to your home's outward appeal, and a rundown landscape can make your rental property unattractive and decrease its value. 
Always ensure the yard is clean. Pull out the weeds or use a weed bomb to trim your plants and rake away fallen leaves. You could also add a few tasteful accessories to boost the curb appeal of your property. 
Conclusion 
Cleaning a rental property requires a lot of time and effort. If you're a property owner with multiple properties or an absentee landlord, it can be challenging to keep up with the maintenance. Rather than let your buildings suffer neglect, you can always hire a skilled team of property managers to take care of the routine cleaning and other tasks like property marketing, rent collection, and evictions if necessary.
Author Bio
Nichole Shahverdi is the Director of Marketing for Bay Property Management Group. Prior to taking over the marketing division, Nichole worked as the Director of Leasing, working with property owners, investors and tenants throughout Maryland, Pennsylvania, DC, and Northern Virginia.